Since its creation on May 15th 1995, in the watchmaking region located between Jura Suisse border and the Haut-Doubs plateau, TAM TIME proposed innovative timepieces dials, specific by their construction in 3D and stylish design .

Highly ahead of its time , TAM TIME carries the human and societal values wanted by its founders.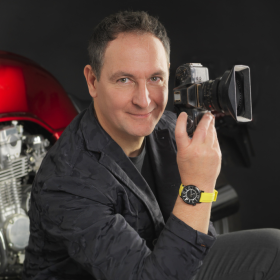 Since 2010, by keeping his values, we propose an innovative concept which allows the case , the dial, and the various parts of the watch to tell a story while preserving his initial values.
TAM TIME wants to be the symbol of Your story, a link between women and men sharing the same values, passions and dreams.
We imagined, designed and develop an unique stainless steel case. The design a dial with a specific cosntruction and a very distinctive architecture, using twol dials with embossed plates, cut by laser one by one, giving to the brand a particular DNA and offering a great creativity. We offer you an exclusive brand, symbol of your story, emblem of your values.
TAM TIME is manufactured in La Chaux de Fonds, SWITZERLAND where the know-how is transmitted from generation to generation by passionate watchmaking master.
TAM TIME collections are unique, produced in limited edition , their design and quality components enhance the elegance of the watchmaking structure. Each of the watch components are checked one by one at each step of the manufacturing process and then assembled with the precision and professionalism that makes the reputation of the Swiss watchmaking Master.
The design, the quality of components make TAM TIME an unique luxurious elegant watch, reflection of your passions, of your life.
TAM TIME is the key that opens the doors of a large worldwide family sharing the same sensitivities, same human values and same passions.
Have fun , be creative , actors and builders and together we can participate to this great TAM TIME adventure to give life to our dreams and transmit the story of our lives to next generations growing at our side.
Philippe BARRO
Concept & design